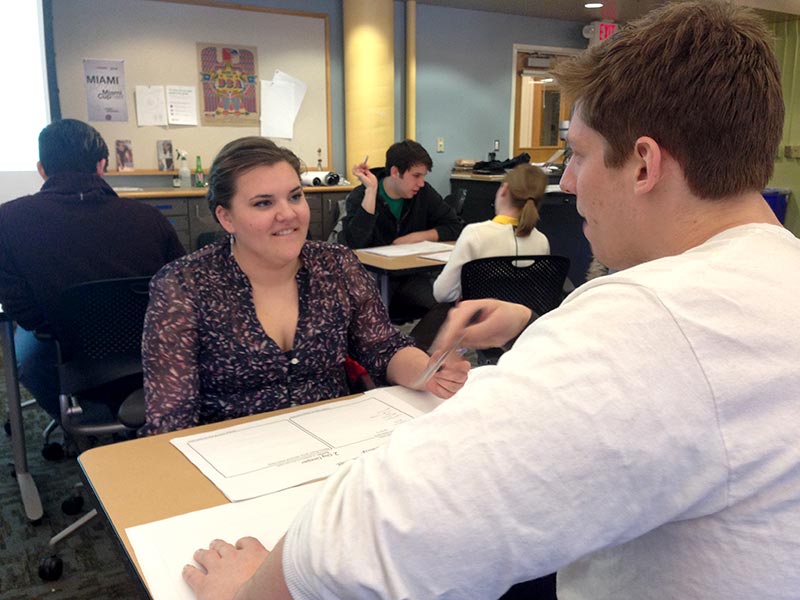 Designing starts with listening. Whether a client is a multinational corporation or a sole-proprietorship, gaining insights into others' needs through empathy can lead to the design of relevant and effective outcomes. Last week, Victor Saad, writer of the Leap Year Project and the founder of Experience Institute and Graphic Designer, designer Jennifer Bachelder facilitated a workshop with 4th year students in Graphic Design to help grow their empathy building skills.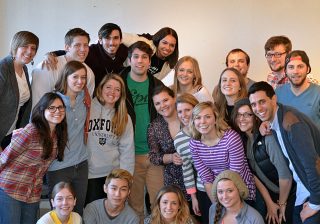 Saad tasked students with designing a personal résumé…for someone else. This exercise required students to interview each another. Then, through listening and note taking, students started to define the most effective resume possible. But just as their empathy skills were being strengthened, students were also challenged to push their conventions of what a résumé should be. Learning from Bachelder's experience in creating mixed-media art using items like discarded mail, students crafted resumes out of a hodgepodge of items in order to communicate fellow students' history and personality.
What resulted from the session were a series of résumés made of things like pipe cleaners, brass brads, newsprint clippings, old postcards and hand-crafted clasps and enclosures. Each piece was as unique as the person for whom they were made. But also, each conversation brought students together as they witnessed the power of empathy for revealing and reinforcing the shape of design.