News
Curmudgeon Press is Born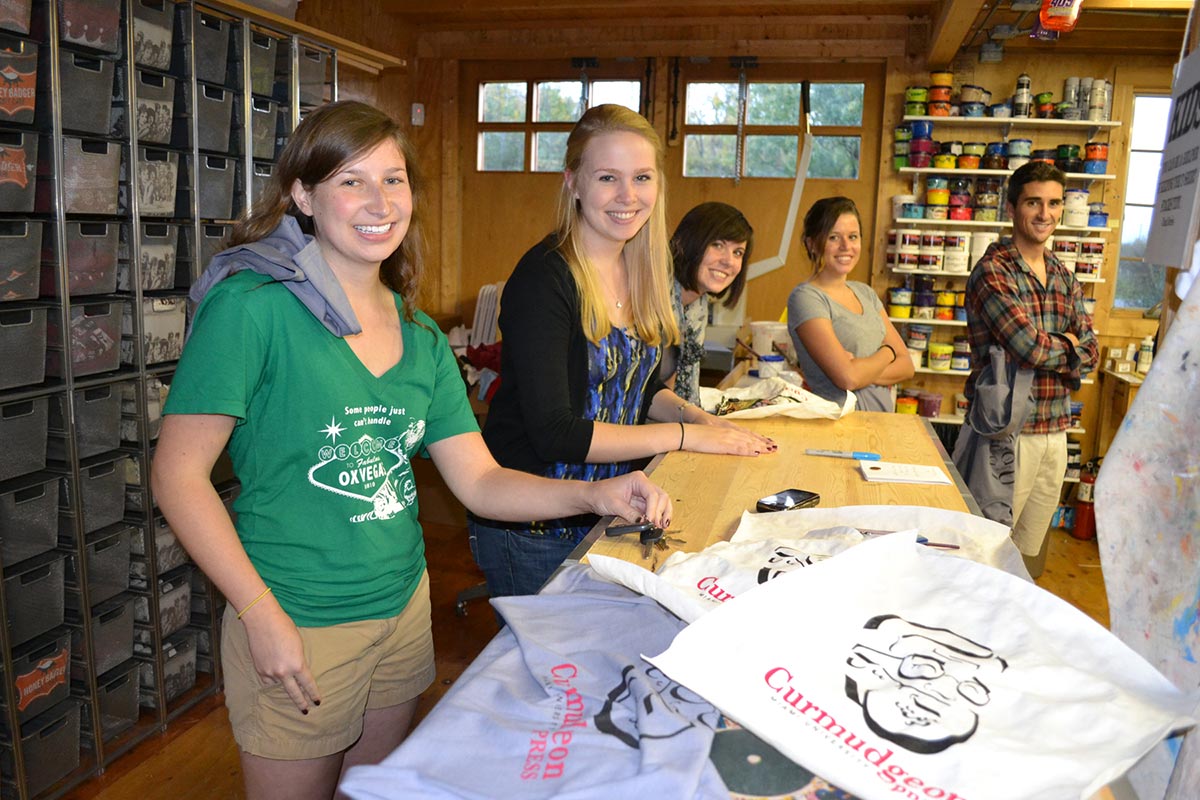 Walking into the Hand Media studio (aka. the letterpress shop) on the third floor of Hiestand, it might feel like you have stepped right into the past. Antique printing presses and a collection of wood and metal type are actively being used by students to create posters, postcards, and books, the same way they were produced for centuries, by hand, one letter at a time.
Recently, Miami's letterpress shop was named Curmudgeon Press in honor of Tom Effler, Chair of the Art Department, who will retire at the end of the 2011-12 school year. Tom is admired for his love of design history and typography as well as his honest critiques and sarcastic chuckle. As part of a master plan to surprise and celebrate Tom for his 34 years of dedication to MU, Tom Duvall of Wire & Twine taught the Hand Media students how to screen print a limited edition tee featuring the Curmudgeon logo and definition: A crusty, cantankerous, font-loving fellow with a surly manner full of stubborn, old-fashioned notions.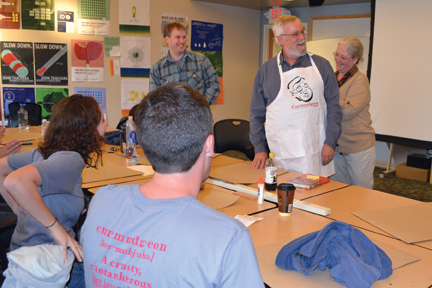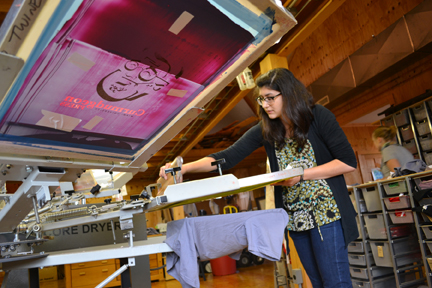 Designed by junior Katie Scott, the Curmudgeon Press logo was created in Tom's likeness using his favorite typeface, Baskerville. Wire & Twine generously handled the online sale and shipping. A portion of the proceeds from the sale of the tees went to the Tom Effler Graphic Design Scholarship, which will be awarded annually to a top MU graphic design student.
In October, faculty, students and family surprised Tom with his own Curmudgeon Press apron and a party featuring Tom-themed food items (including Tom cookies, a Curmudgeon cake, chocolate "wood type," and Pantone chip cupcakes).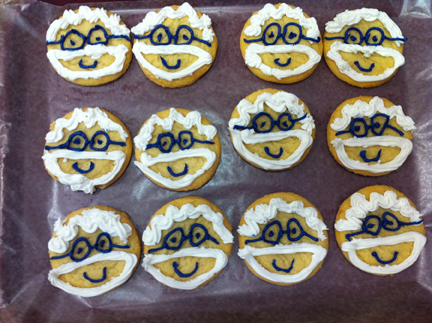 The joyful event concluded with learning to fold Printer's Hats.