Visiting Designer
Design for Social Change—Miami seniors are ready to go. Thanks, Andrew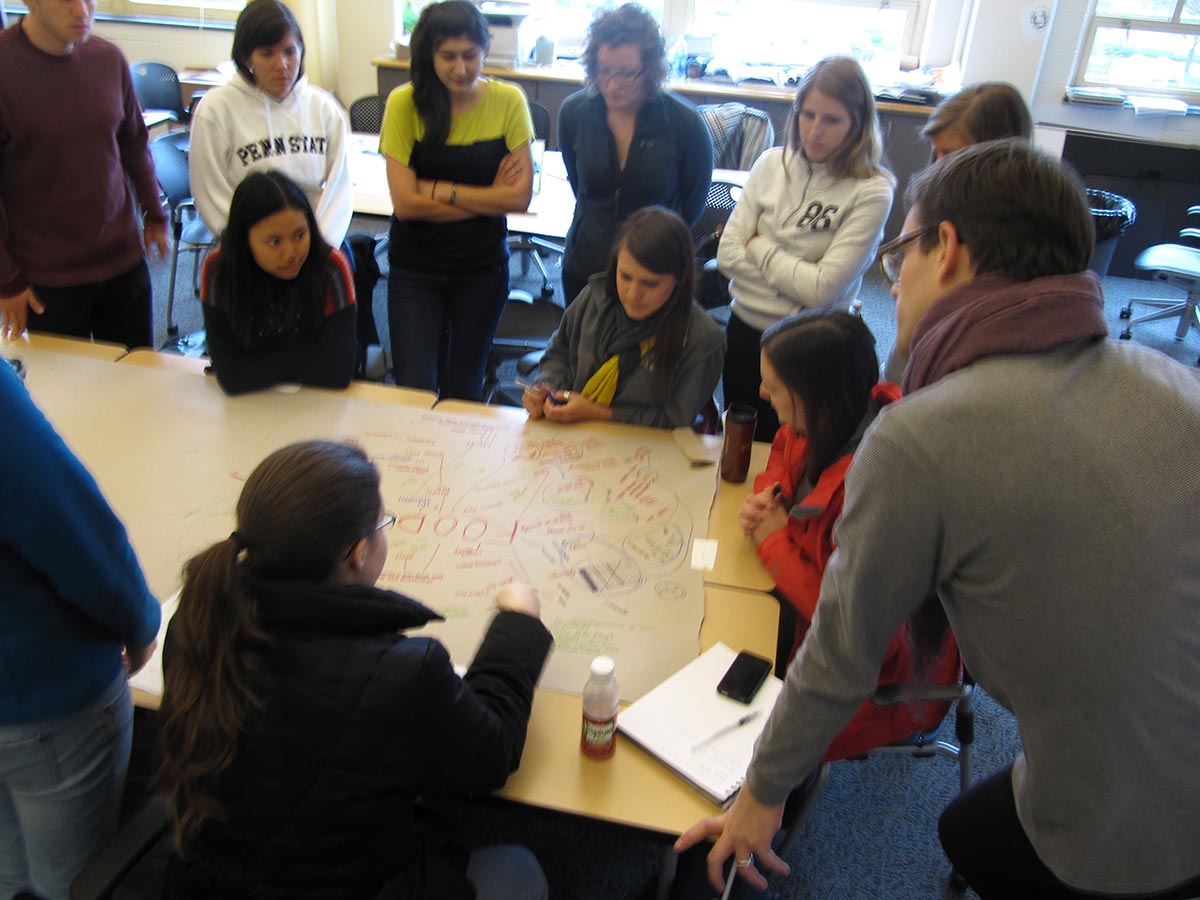 Designer and writer Andrew Shea took a break from The Big Apple to lead our design seniors in a Design for Social Change workshop. The workshop grounded students in this growing design focus, as well as supported their efforts to develop impact-oriented thesis topics.
Shea's upcoming book, Designing for Social Change, provided ample material for discussion.
His strategies for working with community groups to enact this kind of change included:
Immerse Yourself
Build Trust
Prioritize Process
Confront Controversy
Here are a few of the projects that he used to inspire our students
Andrew Shea is a graphic designer and writer. He earned his MFA in graphic design from Maryland Institute College of Art, where he advised undergraduate design students who worked with community organizations. Shea has taught graphic design at MICA, Fordham University, and Parsons The New School for Design.
Shea's writing has also appeared online at Designer's Review of Books and Core77, where he writes about subjects from sustainability initiatives and unique funding strategies to book and product reviews. He was recently granted a Sappi Ideas That Matter award and his solo and collaborative design work has been featured in Print Magazine, Core77, Adbusters, and Metropolis Magazine P/O/V. Shea values collaborations of all kinds and looks for opportunities to use graphic design in ways that might spur lasting social changes.
This year's graphic design senior thesis projects will fall under the larger umbrella of AIGA National's Design for Good initiative. Spring visiting critics will include Mike Weikert and Ellen Lupton.
Andrew's book is now available for pre-order on Amazon.