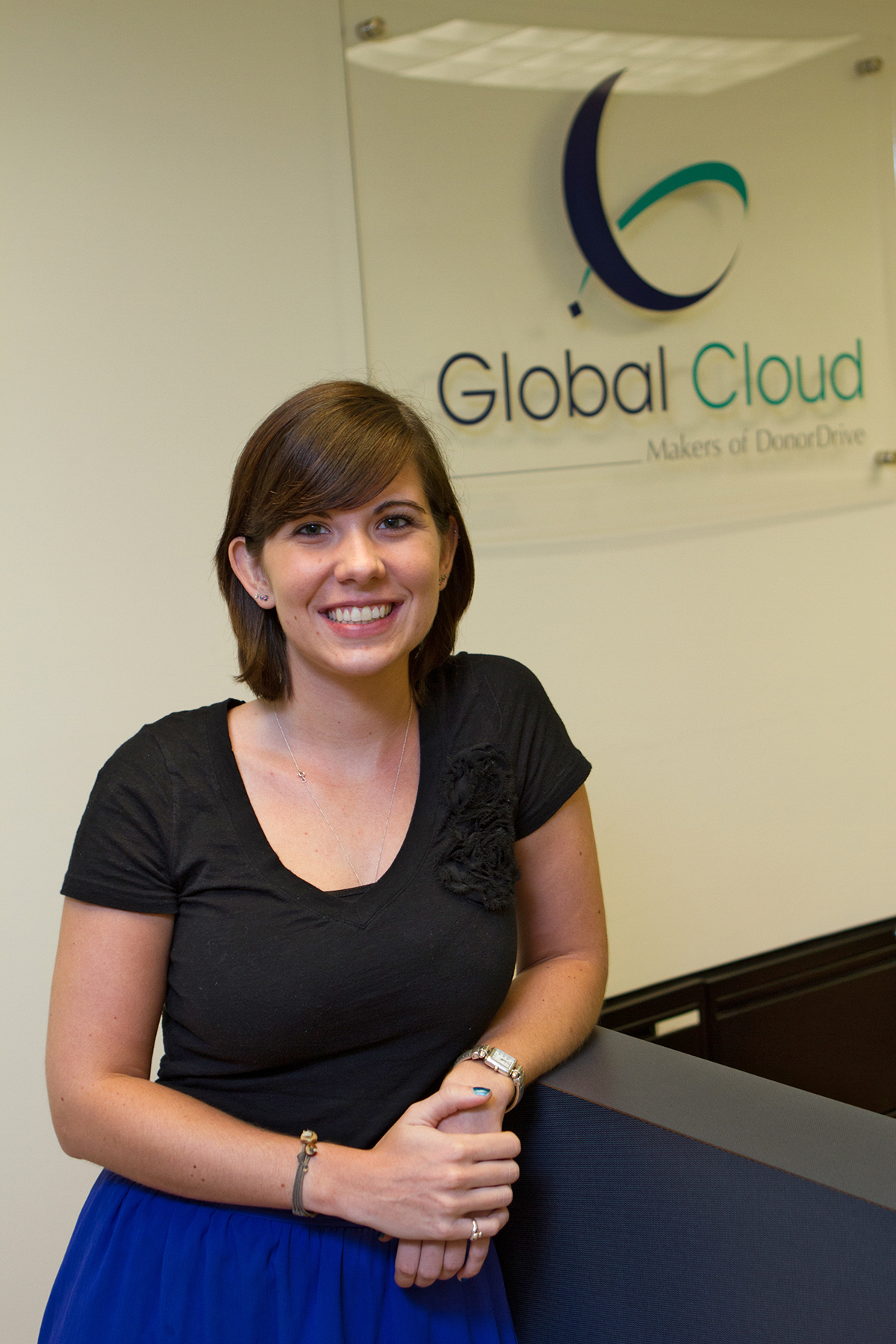 Lauren Romano, 2012 graduate of Miami's Graphic Design program with a minor in Interactive Media Studies, was recently featured in an alumni publication. Part of the interview is published below. Thanks to Lauren for her insightful and inspiring answers!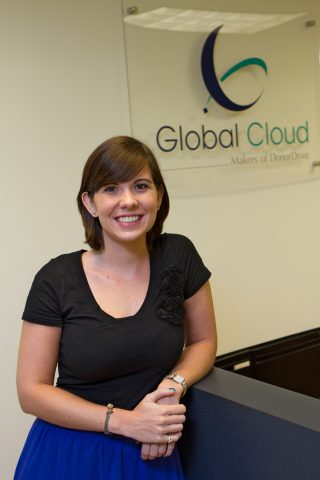 Where are you originally from? Why did you choose Miami University?
I am originally from Worthington, Ohio. In high school, I actually didn't get back into art until my Junior year, but I knew I wanted to go into Graphic Design. When looking at schools, it was really important to me that the program was a very strong design program that existed at a public university versus an art school (as I didn't want to go to an art school). I really wanted to go to a public school due to the variety of curriculum, versus an art school where you focus in on one thing. When I looked at Miami, I also heard about the option to minor in Interactive Media Studies, which I knew I had a passion for. In the end, the program size was perfect for me, and it really seemed like the professors chose a perfect number of students to still give a great amount of individualized attention to throughout my four years in the program.
Tell me about your major and how your education in graphic design helped prepare you for a career.
My major is Graphic Design with a minor in Interactive Media Studies. The graphic design program at Miami University gave me a strong background in the fundamental elements of design from the ground up. We started with hand drafting typography, and progressed to the digital programs and into designing for an interactive environment as well. I think one of the most influential things about the program is the way the basics are taught. Learning from the ground up like that gave me a really great eye for detail, which comes in even more important when designing for the web when things have to be pixel perfect. I also can't rave enough about the real-world experience we had in our program. During my four years there, we worked with several real clients, from the graphic design program itself, to the AIMS capstone and Highwire capstone. I don't think anything could have prepared me better. In my AIMS capstone, I was actually the project manager and design director, therefore interacting with the client themselves on a daily basis, which was invaluable experience when preparing for my first job.
Tell me about how you became involved in AIMS, what projects you worked on through AIMS, and the benefits of your IMS minor.
When I came to Miami, I took a look at the list of minors or focus areas we were aloud to choose from for Graphic Design, and came across IMS. A lot of the upperclassman in our program were currently enrolled in AIMS as well, so in talking with them and seeing what they worked on, I realized that the AIMS minor was perfect for me to continue my interest in not only Graphic Design, but also usability and interactive design. In AIMS, I've taken the social media in a digital realm introductory class, where we learned not only the history of everything in the digital world, but also how to design a website, and work with final cut pro. From there, I took a few Usability classes, which were a great way of learning HOW to design for the web, and how to test what a user would actually be experiencing. In my class with Dr. Coyle, we were able to use the eye tracking and usability software, which I think is a really unique experience to Miami University students, and allows you to work with some great technology. I took the AIMS capstone as mentioned above, and I also took a gaming class with Lindsay Grace. I think the gaming class varied the most from my other AIMS classes, but actually ties right back in with web design. A lot of what we studied in that class was storytelling, and the emotions conveyed from game play, as well as how users interact with each other. I think this class was a great addition to my interest in IMS and made me think about a users experience from the perspective of telling a story with your design, whether that be a game design, web design, or print design.
What stands out to you most about AIMS? How did it ready you for your current job or make you more marketable to an employer?
A lot of what I said above ties in here, but I think AIMS allows students to work with all kinds of up and coming technology that we would never have access to normally, which only further enhances the education from the program. The program itself is also a great way to build connections. All of my professors have provided me with connections to outside experiences related to the program. I actually got my first internship at Rockfish Interactive through Dr. Coyle who provided me with the application and told me about the job, and was able to enter a game developed with another student in Lindsay Grace's class into a competition, which we never would have found or even considered without his help. I think that AIMS gave me background knowledge into design and interactivity. In interviews, I'm able to talk about user experience, not just how something looks, which I think is crucial to the interactive environment. It gave me the extra variety in the design world to be a designer in not only a print environment, but also the interactive.
Tell me about your current job.
I am currently employed at Global Cloud, in Cincinnati, Ohio. Global Cloud has two sides to their company — one being DonorDrive which is an online fundraising software for non-profits, developed by Global Cloud. On this side, I am responsible for designing websites for non-profits using this software, as well as many marketing and promotional materials. The Global Cloud side of the business works with non-profits as well, but also for-profit companies, and does custom web design, analytics, and content management. It's a smaller company, made up of about 25 people, but I think the great thing about it is the level of experience I've been able to get from a first job. From day one, I built an iPad app and a new section to the Global Cloud website, which is such a great opportunity.
How did Miami and AIMS help you earn that first job?
There are actually several Miami Alumni here, and they have a great connection with the IMS program and Artie Kuhn, which is how I heard about the Global Cloud. The creative director as well as one of the partners both graduated from Miami University in the Graphic Design program and I think that is a great connection to have. They are most definitely a company that stays in touch with their Alma Mater, which is just invaluable to students as they are in the middle of the job search. I think the AIMS program provided me with the variety and a great addition to my major that helped me get this job. Without AIMS, I would never have gotten as far into web design as I am, which is where I plan on continuing my career path.
Image below: Another graphic design alum, Emily Drumm, enjoying her workday at Global Cloud.