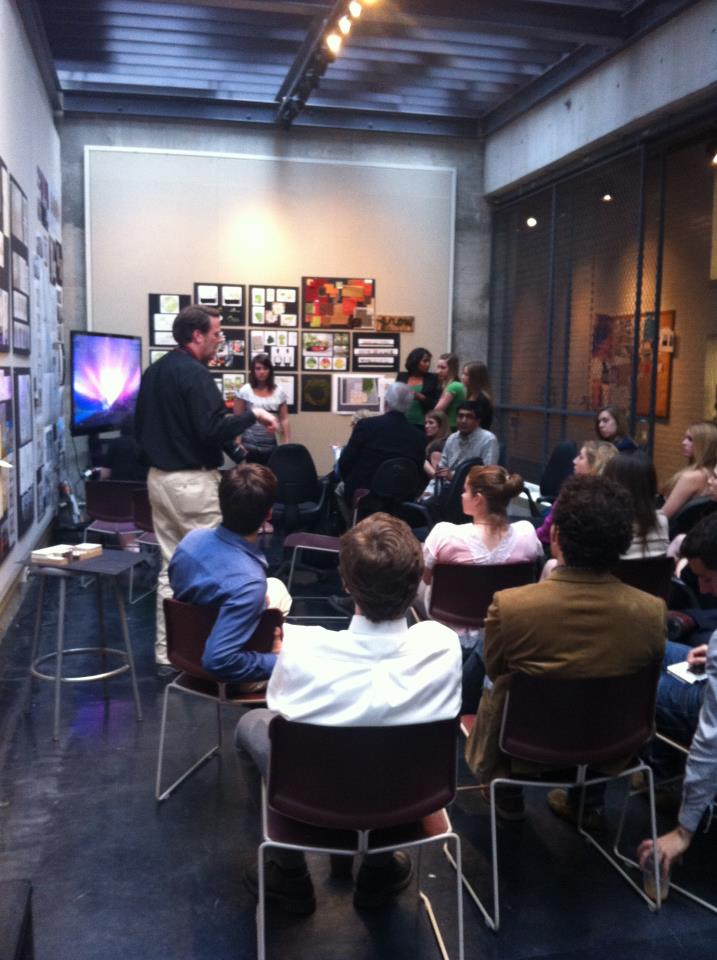 For the Spring 2012 semester, third year 3d studio students focused primarily on developing a visual presence for a food hub and distribution center, complete with farmer's market and slow food restaurant. The class divided into six teams, then paired with counterparts from architecture and interior design to work out a branded spatial solution for the charge.
Set in the Northside neighborhood of Cincinnati, the project was to include warehouse and food handling spaces, offices, a restaurant, education spaces, a market, gardens, and a mobile kitchen. Graphic applications included branded identities, websites, letterheads, brochures, menus, wayfinding, environmental graphics, and more.
Students worked with Samantha Perkins from graphic design and Ben Jacks from architecture / interior design over the course of eight weeks to push ideas of community, sustainability, branding, and narrative within each project. During the last week of the semester, each team presented their ideas to a panel of judges, which included Miami faculty as well as representatives from Our Harvest (current working name), a cooperative food hub and distribution company who originally presented the charge.
Solutions ranged from focusing on ideas of community gardens, to education regarding food origins and handling, to growth. Mobile applications included an information kiosk that could be installed at various locations around the city, as well as a mobile learning kitchen, or "food bus."