Visiting Designer
Seniors Share Their Work With Our 2012 Senior Thesis Critic, Ellen Lupton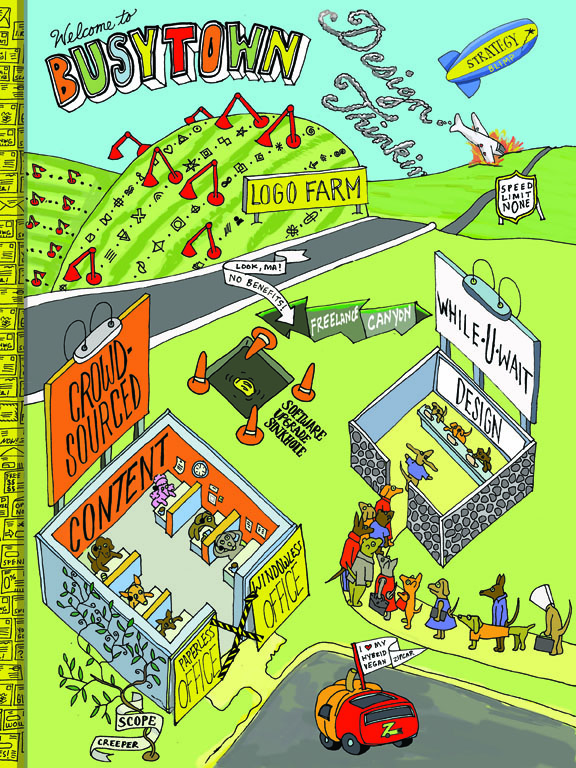 Designer, writer, curator, critic—Ellen Lupton paid us a visit in March as our 2012 senior thesis critic. Lupton is curator of contemporary design at Cooper-Hewitt, National Design Museum in New York City and director of the Graphic Design MFA program at Maryland Institute College of Art (MICA) in Baltimore. An author of numerous books and articles on design, she is a public-minded critic, frequent lecturer, and AIGA Gold Medalist.
During her visit, Lupton provided valuable feedback to our seniors regarding their thesis projects. This year these projects all fell under a larger conceptual umbrella of Design for Social Change. Projects topics ranged from rethinking and rebranding the Miami busing system to a workout app for those suffering from Fibromyalgia. Keep an eye out for a future blog post highlighting these projects as they appear in the 2012 senior thesis exhibition.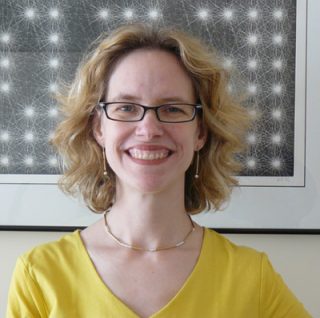 Lupton also visited some a sophomore class and gave a public lecture to a packed room. The lecture, entitled "Welcome to Busytown: A Curator's Take on Design and Life," entertained us with an insightful overview of design history and the current state of design.
Lupton challenged us to take a look around and consider our own futures: "Graphic design has expanded from a specialized, largely invisible profession to a widely deployed tool. Designers have become producers, utilizing their skills as authors, publishers, instigators, and entrepreneurs. Where will you fit in this rapidly changing world?"
Thanks for the great visit, Ellen!