Alumni
From the heart of Firebelly. Some advice to seniors from alum Liz Chmela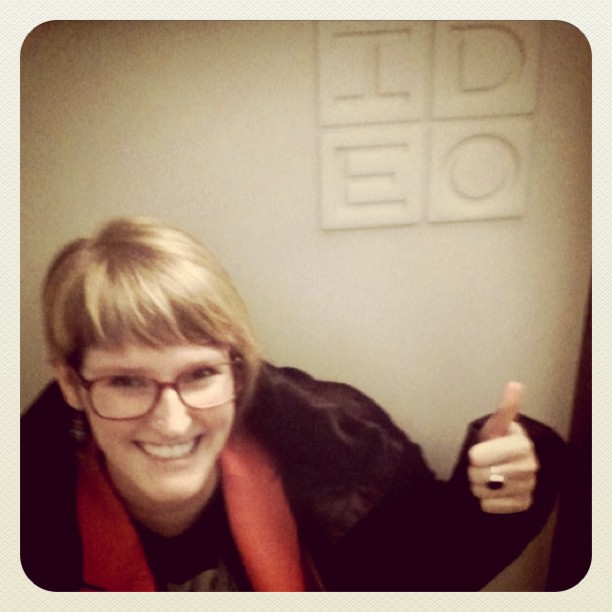 From the desk of Liz Chmela, a Miami graphic design alum ('10). To find our more about how she ended up at Firebelly U, check out this profile: http://vimeo.com/35576871
---
In six weeks, I graduate from Firebelly University.
So, I sympathize with all the seniors at Miami going through that therapeutic freakout session of leaving Oxford and starting something yet to be entirely defined. I know that limbo all too well.
The good news is, it is an excellent time to be a designer. Your average person on the street actually knows what design is, technology is advancing by the second and despite the rough economy many studios are thriving.
And on top of all that, what makes this time better than any other, to me, is the emphasis on designing for good. There are design studios out there that work exclusively with non-profits. Did you get that? EXCLUSIVELY for non-profits. Amazing. Not too long ago that would have seemed completely absurd! Or at least, unprofitable. And it goes beyond just working with non-profits – there are tons of opportunities opening up for designers in the social field.
While I was in my undergrad at Miami I wasn't really aware of "social design" as an industry, though there were lots of great opportunities to get involved. Volunteering with various student organizations and getting involved with the Oxford community allowed me to use the design skills I was learning in class for causes I felt passionate about. This love of design mixed with a passion for service and community is what ultimately what led me to Firebelly University (FBU), where I am now.
FBU is an entrepreneurial/ incubator program for socially-minded designers interested in starting their own businesses. The Fellows in this program learn how to start and run a social design studio by starting and running a design studio. Simultaneously each of us are working to launch our own personal ventures. One of the most unique aspects of the program is that other professionals really are our mentors, "faculty" and advisors. We spend one day a week meeting with them outside the classroom and learning about how they got where they are.
They say doing is the best way of learning, and I have to agree. I have learned more in the last 7 months than I ever anticipated. From understanding how to manage the books to negotiating with clients to pitching my business in nearly any setting, the skills I have gained from this program are numerous. Perhaps the biggest revelation to me though, was the importance of having a network you can rely on. I am regularly inspired and even shocked by the support people have given me over the last few months and I will never forget it. If I have one piece of advice to give, it's to be a good person. If you do good work and you do it in a trustworthy and pleasant manner, starting your career, or even your own business, will not be a problem.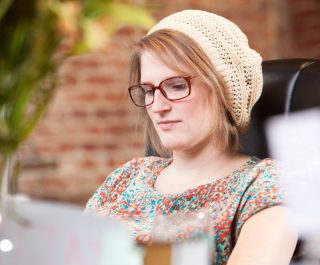 The road from Miami has been an exciting one. And now that FBU is coming to an end I am filled with that familiar anxiety of not knowing exactly what is to come. But, its a good feeling (mostly). I have never been so inspired or motivated in my entire life, and I am hell-bent on taking my venture to the next level. For the seniors graduating this summer, I hope you find what inspires and motivates you. Somehow, it all seems to fall into place from there.
If you'd like to learn more about Liz Rose Chmela you can visit her website at www.liz-rose.com or check out the Firebelly University blog at www.firebellyu.com. Feel free to reach out to @lchmela, too!