Alumni
If You Can Make It There, You Can Make It Anywhere.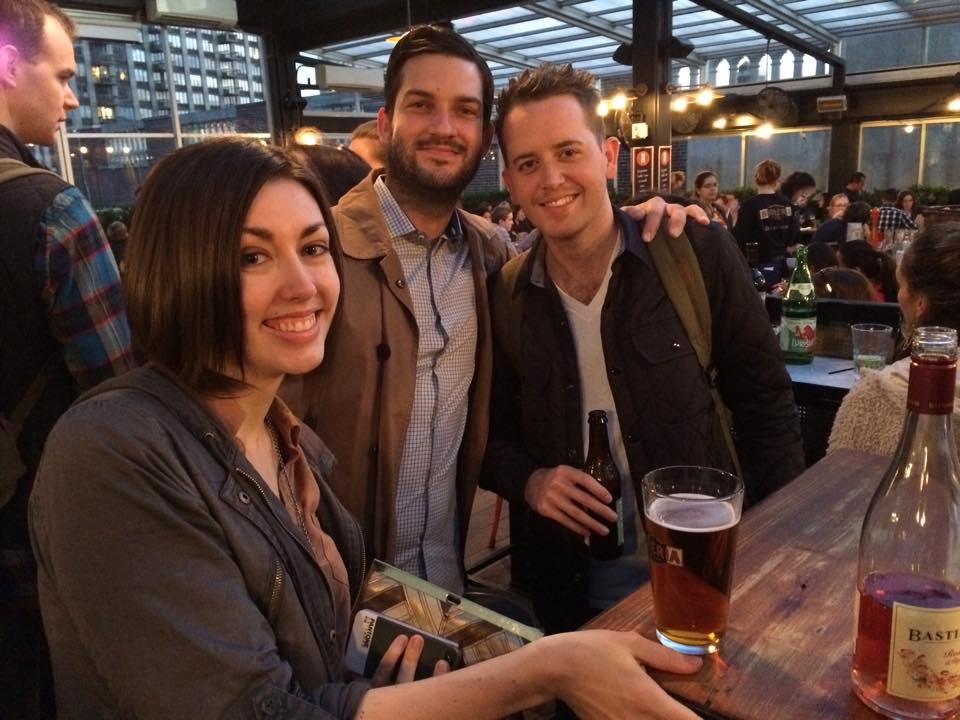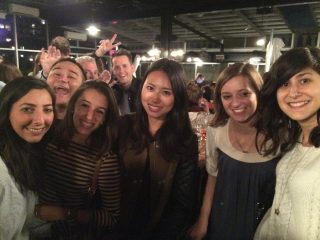 There are few places more competitive than the design world of New York City. Miami design alums have consistently been successful at showing up on the doorstep of the big city, and securing strong internships, full-time and freelance jobs. Many of them have lived in New York for years and have built up quite a reputation and network. Others have gone to graduate school and are either working on their Master of Fine Arts, or have achieved the top degree in the field.
Last week, Helen Armstrong, Glenn Platt and Peg Faimon visited with twelve such alums during a casual get together in Midtown. Two 1996 alums have lived in the city for many years. Allison Henry Aver has worked in the fashion and lifestyle industry as the Founding Director of Kate Spade Saturday, Art Director for Vogue.com, and Design Director for Kate Spade. She is currently working independently as a Creative Director and Brand Experience Consultant. Paul Ghiz is the Chief Strategy Officer and Founder of Global Cloud, which has it's headquarters in Cincinnati, but Paul leads the business development from New York, allowing the company to more readily get clients from all over the US.
Another alum who has been working in New York for several years is Ryan Kalus. As his LinkedIn page states, he works "on digital campaign programs at Razorfish by day, [and caters] to small freelance identity and branding projects by night." He has designed for such clients as Mercedes-Benz, SmartUSA, Google/Motorola, Marc Jacobs, Calvin Klein, Axe, Barnes & Noble, Polo Ralph Lauren, Under Armour, Four Seasons, Pepsi, and the occasional Off-Broadway production.
In addition, Helen, Peg and Glenn had a great time catching up with alums who are currently in graduate programs. Kristen Myers is a second-year MFA Communication Design student at Pratt Institute. Kara Isabella is at the School of Visual Arts and Jinghang Huang recently graduated from Parsons The New School for Design.
More recent grads who are working in New York include students from the class of 2011: Zach Lansdale, Rosaria Navia, Paul Weber and Carrie Susskind; and students from the class of 2014: Colleen Griffiths and Katie Stewart.
It was great to catch up with everyone. We hope to do an alumni event in a different city each year. If you'd like to help us coordinate something, please let us know!