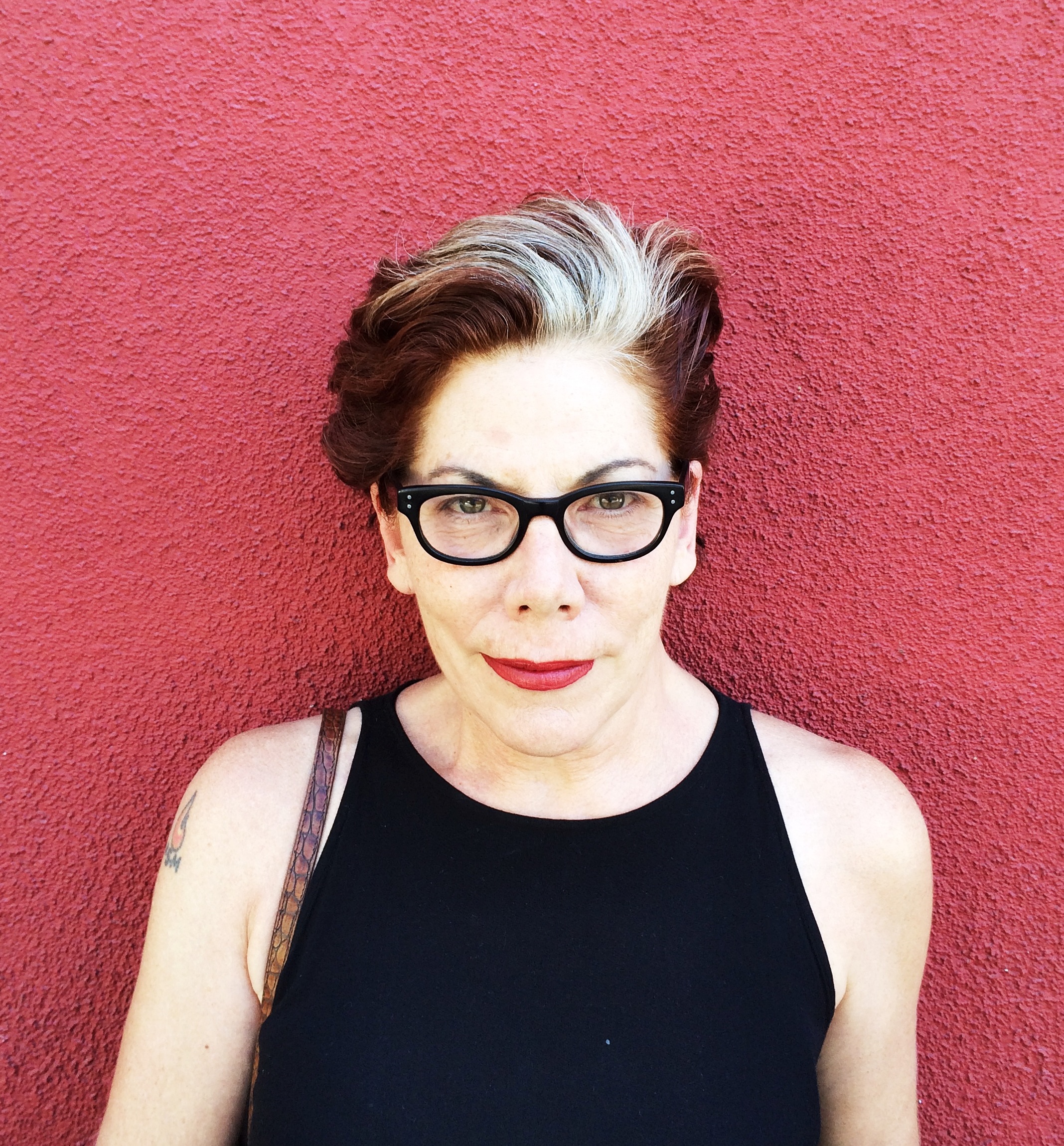 IT'S NOT BRAIN SURGERY.
More performance than lecture, Makela will tell the true, tragic-comic story about her second brain hemorrhage which occurred while she was teaching experience design in Sweden–she focuses on how tragedy triggered an unexpected level of creativity.
Makela's workshop offers each student the opportunity to create a personal healthcare narrative using storytelling (via live performance, video, web or social media) as a part of their design process.
Laurie Haycock Makela has been a recognized voice of experimental, transdisciplinary graphic design practice and education for over thirty years in the United States and Europe. With a degree in English and Visual Design from The University of California, Berkeley, and an MFA from The Cranbrook Academy of Art, Laurie began her teaching career at Otis and CalArts in Los Angeles. At the same time, professional she designed books for The Getty Museum and THE Los Angeles County Museum of Art.  A few years later she lead the design department of the esteemed Walker Art Center. In the mid-90's, Laurie and partner P. Scott Makela became co-chairs of the 2-D Department at Cranbrook Academy of Art, while in their studio they produced print and new media projects for clients as diverse as Nike, MTV, Kodak, and Warner Brothers.  Together they produced a visual book with Lewis Blackwell titled WHEREISHERE,1998.
In recognition of their design excellence and forward-looking approach they were included in the National Design Triennial at the Cooper-Hewitt Smithsonian, and awarded  American Institute of Graphic Arts' medal, recognizing a decade of ground-breaking work in 2000. Her 1995 typography and branding project for the Walker Art Center, with Matthew Carter, was brought into the design collection at The Museum of Modern Art, New York City, in 2011.
Haycock-Makela's passion and commitment to excellence in design and its effects on the larger world prevailed even following the sudden death of her husband in 1998 and her ownbrain hemorrhages. She went on to lead experimental programs at Art Center College of Design in Los Angeles, including the Experience Design Group AT Konstfack in Stockholm and as a guest professor at ZKM/HFG in Karlsruhe, Germany. Laurie recently returned to her native Los Angeles, where she co-founded D2O, a collaborative, transdisciplinary practice (www.designtoobjective.com), partnering with April Greiman, Michael Rotondi and others. She lives with her two children in Los Angeles.