News
New Typefaces So You Can Hit The Ground Running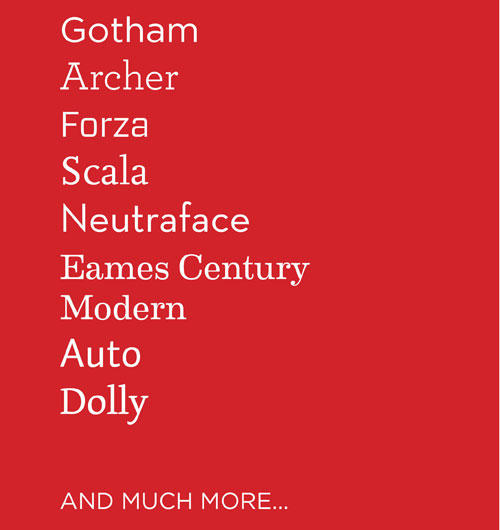 Do you crave new typefaces? Do the sites of Martin Majoor, Jonathan Hoefler and Tobias Frere-Jones make your mouth water? Do you peruse House Industries in your free time? Well, sit back Miami designers. We've licensed the best in current typefaces for your graphic design lab enjoyment.
First out of the gate H&F's smoking hot Archer, Gotham, and Forza. Then, House Industries's Neutraface and Eames Modern. Next Martin Majoor's infallible Scala. Continuing our European stint,  Aperçu, a new sans-serif typeface designed by Brighton based studio The Entente. And finishing off the new selection, the entire type library of Underware, a typographic design studio based in Den Haag, Helsinki and Amsterdam (special thanks to Akiem Helmling, Bas Jacobs and Sami Kortemäki for the top-notch educational license).
So, graphic designer majors, come by the dedicated design lab to take these new typefaces for a spin.