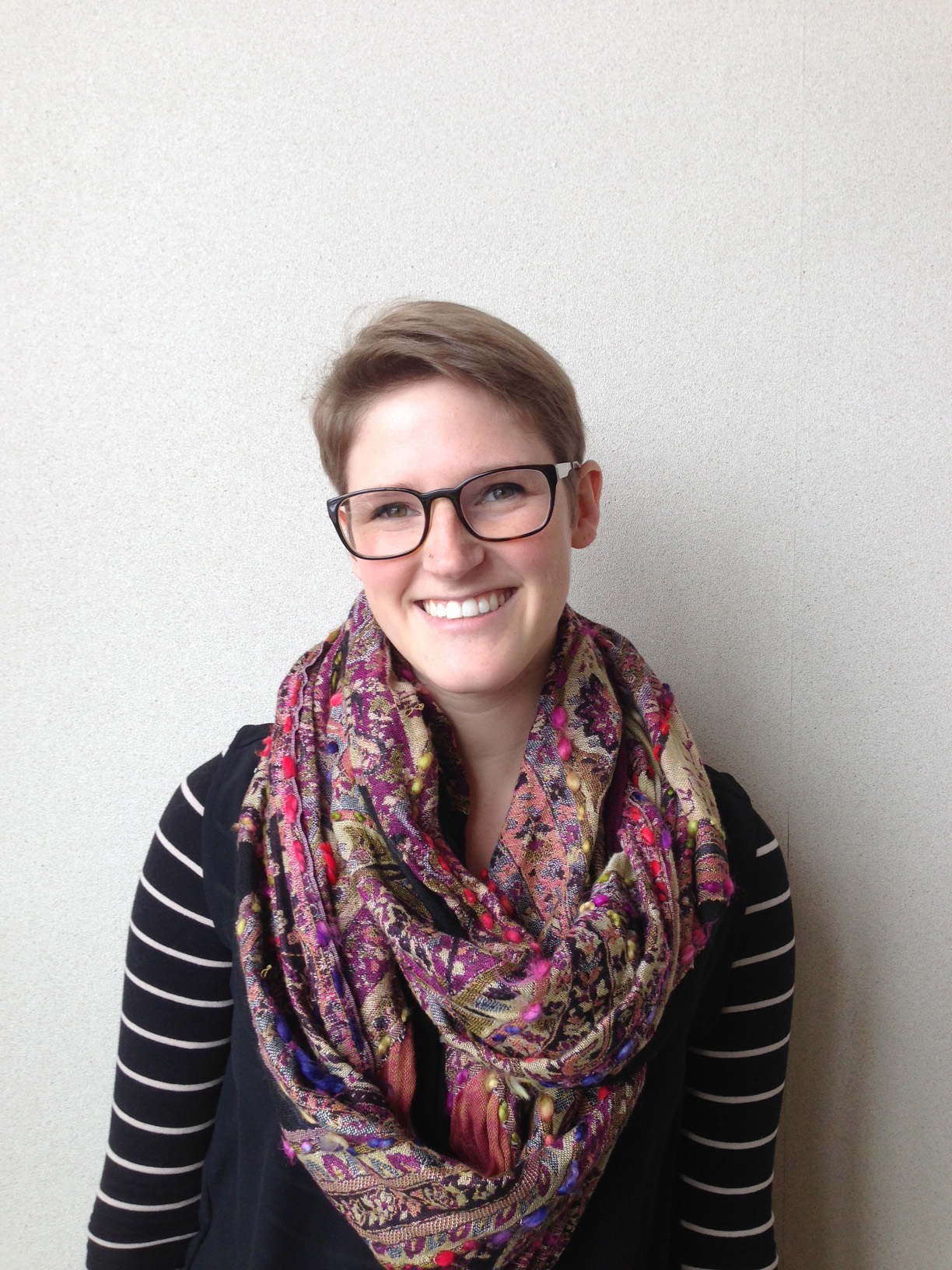 This week Miami Design alum Liz Rose Chmela of Made By We came to town as our midterm senior critic.
A few words from Liz:
"I had the wonderful opportunity to visit Miami University and get to know the current Graphic Design majors at my alma mater this past week. The Senior thesis projects are required to fall into the category of "Design for Social Good," and I enjoyed listening to the different ways they wanted to use their skills in design to benefit the world. Their projects ranged from designing a campus-oriented approach to Community Supported Agriculture (CSA) to creating websites and apps for local non-profit organizations to illustrating a children's book celebrating people's differences.
They did a fantastic job of presenting and I hope that many of these projects make the transition from the conceptual to become real-life products and services. In addition to critiquing the senior's mid-semester thesis presentations, I gave my own talk on "Design for Social Good," followed by a more robust Q&A session. A copy of the presentation deck can be found online here. The goal of the presentation was to express how broad the category of "Design for Social Good" really is, and hopefully inspire a few of the students to pursue careers in this field post graduation."
—Liz Rose
More about Liz: Liz Rose Chmela is the founder of for-benefit design studio Made By We. She is wildly enthusiastic about learning new techniques, methods and processes and applying these skills to the social sector. She has worked as a creative in the packaging, branding, web and print worlds. With every project she approaches, Liz Rose puts tremendous effort into considering the impact it will make culturally, environmentally, socially and economically. She brings a passion for, and knowledge of, traditional design practices and hand-based print media to the studio, in addition to her web experience. She is an active member of the AIGA, and is currently a mentor for the young design community through the Washington, DC chapter. In the past, she was Treasurer and Living Principles advocate for the Central PA chapter. She is a graduate of Firebelly University and holds a BFA Cum Laude in Graphic Design from Miami University. You can follow her at @lchmela and learn more about Made By We at www.madebywe.org