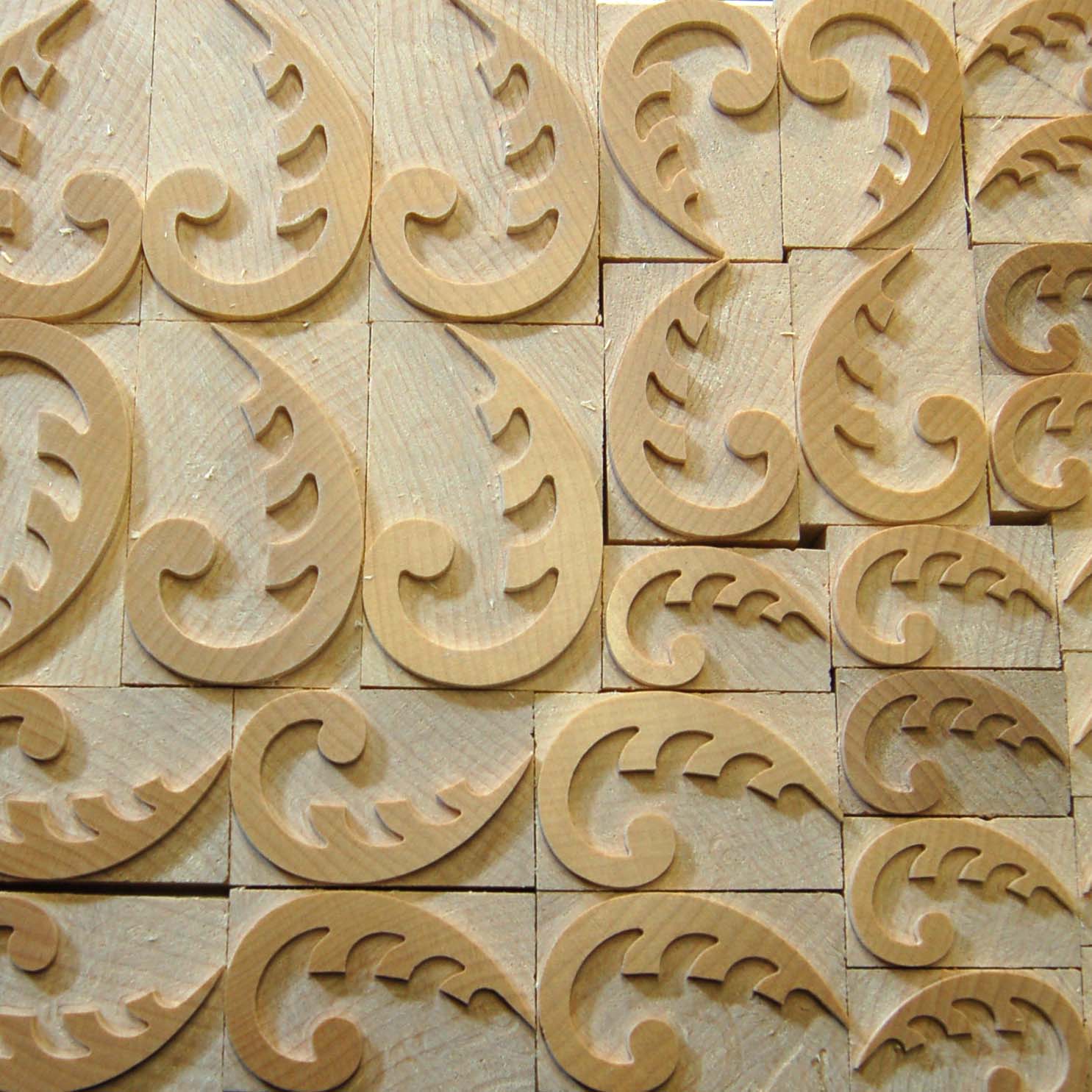 by Scott Moore, Industrial Technology BS '77, MA '80
One of the goals of Moore Wood Type has always been to cut wood type based on historical sources such as type specimen books from manufacturers William H. Page, Morgans & Wilcox, Tubbs, and, of course, Hamilton. I have also been cutting type as special orders for printer friends, and also whatever odd type my daughter, Erin Beckloff, wants for one of her print jobs. Last year Erin had a design competition in her letterpress class to design, "a modern ornament or catchword."
I made a presentation to the class on the history of wood type design and production, showed them how to cut type with my small line pantograph, and set down some simple guidelines for the competition. I also brought the pantograph to her college and let each class member cut a piece of wood type so they would understand how it works.
The winning design would be selected by the retiring department chair, Tom Effler, who is also the inspiration for the name and logo of Miami's Curmudgeon Press. Then Moore Wood Type would cut the design in maple at 6, 8, 10, and 12 line (pica) size and donate a full set to Curmudgeon Press and to the designer.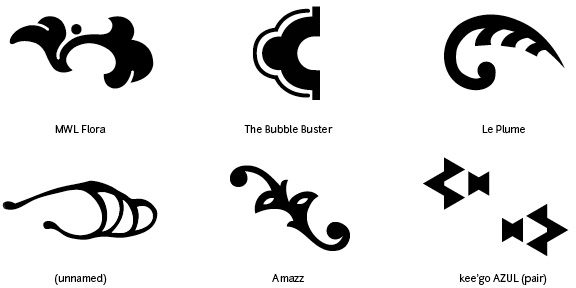 Students began with hand sketches, as a group critiqued the design based on the guidelines as well as aesthetics, then traced the selected ornament in Illustrator. Participants included printmaking and metals grad students, an art faculty member as well as graphic design and architecture majors.

LePlume, named by designer Emily Schwegman Graphics Class of 2013, was chosen from the many great ornaments. LePlume will be sold in pairs in the Moore Wood Type store soon. The unique thing about this pair of ornaments is that they work on the press in all four directions, as a border, corner blocks, line ornaments and my favorite use, to position the points toward each other to make a really neat mustache.
Here are some images of the LePlume production process.