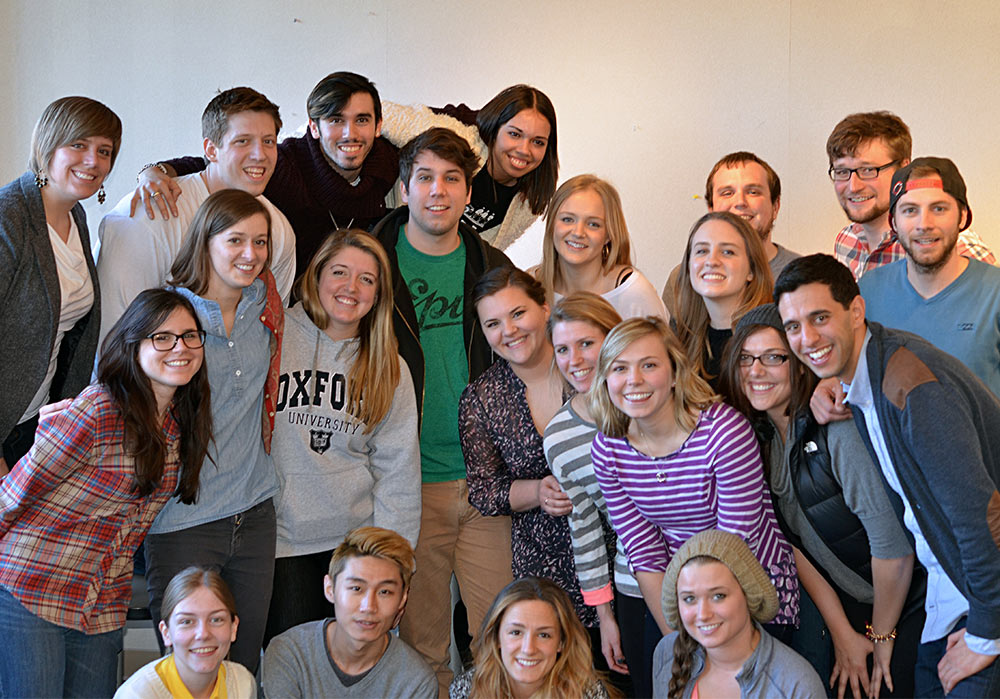 Each year we invite professional designers to inspire and critique senior graphic design thesis work. Spring semester began with a visit from Victor Saad, writer of the Leap Year Project and the founder of Experience Institute, who led an empathy building workshop with seniors.
Next up was Liz Gilmore, a senior designer from Facebook—and a Miami Design alum. Liz  provided valuable feedback during the midterm crits and then shared her career experiences.

Our final critic for the semester, Mike Weikert, will visit campus April 17 and 18th. Mike is founding director of the Center for Social Design and Master of Arts in Social Design at Maryland Institute College of Art (MICA). In 2008, he established the Center for Design Practice at MICA, a multi-disciplinary, project-based studio bringing together students and outside partners from government, nonprofit and business sectors to collaborate on innovative solutions to social problems. Previously, he served as co-chair of the graphic design department at MICA, partner/creative director at Atlanta-based Iconologic, and as a design consultant to the International Olympic Committee. His work has been recognized in various books and publications and with grants from Sappi Ideas That Matter, the National Science Foundation, and the National Endowment for the Arts. In 2011, he was nominated for the Cooper-Hewitt National Design Award and in 2014, received the Ashoka U-Cordes Innovation Award.