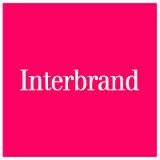 On Tuesday, December 13, following a semester of revision, soul-searching, and refinement, the senior class presented their work in individual portfolio reviews with designers and representatives from Interbrand's Cincinnati office. Interbrand has established a wonderful relationship with the design program and works with students in various years of the program.
Every spring semester, a team of three-five designers work with the third-year branding class to revise an existing packaging/branding design and/or develop a new concept for the marketplace. In the fall, they work with the seniors to review their final portfolios and give them invaluable, final feedback before they begin formal job searching during the semester before graduation.
Interbrand is a global leader in branding design with offices throughout the world. They are well-known for their "Best Global Brands" guide that's published annually.