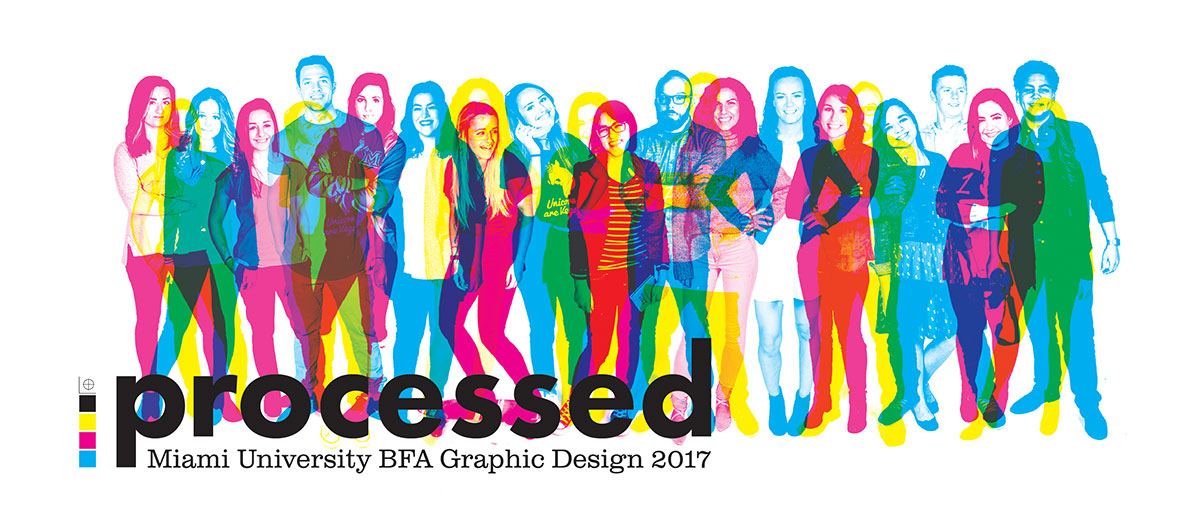 Processed is an evening of design featuring the Miami University Graphic Design Class of 2017 on May 2nd at Union Hall in Cincinnati. Students will present the results of their culminating design projects in three short sessions, mixed with time for attendees to mingle, reconnect, and inquire.
This year's degree project topics run the gamut from solutions for introverts maneuvering the high school social scene to time management and wellness through cooking for busy college athletes. With each 7-minute presentation, these up-and-coming designers will share ways they have combined research and design to create innovative outcomes. The Miami Graphic Design Class of 2017 is now ready to be exported into the world. Join us to celebrate their achievements and their futures.
View the Schedule of Events & RSVP for the Event.