Study Abroad
Highwire London Studio Takes on Schneider Electric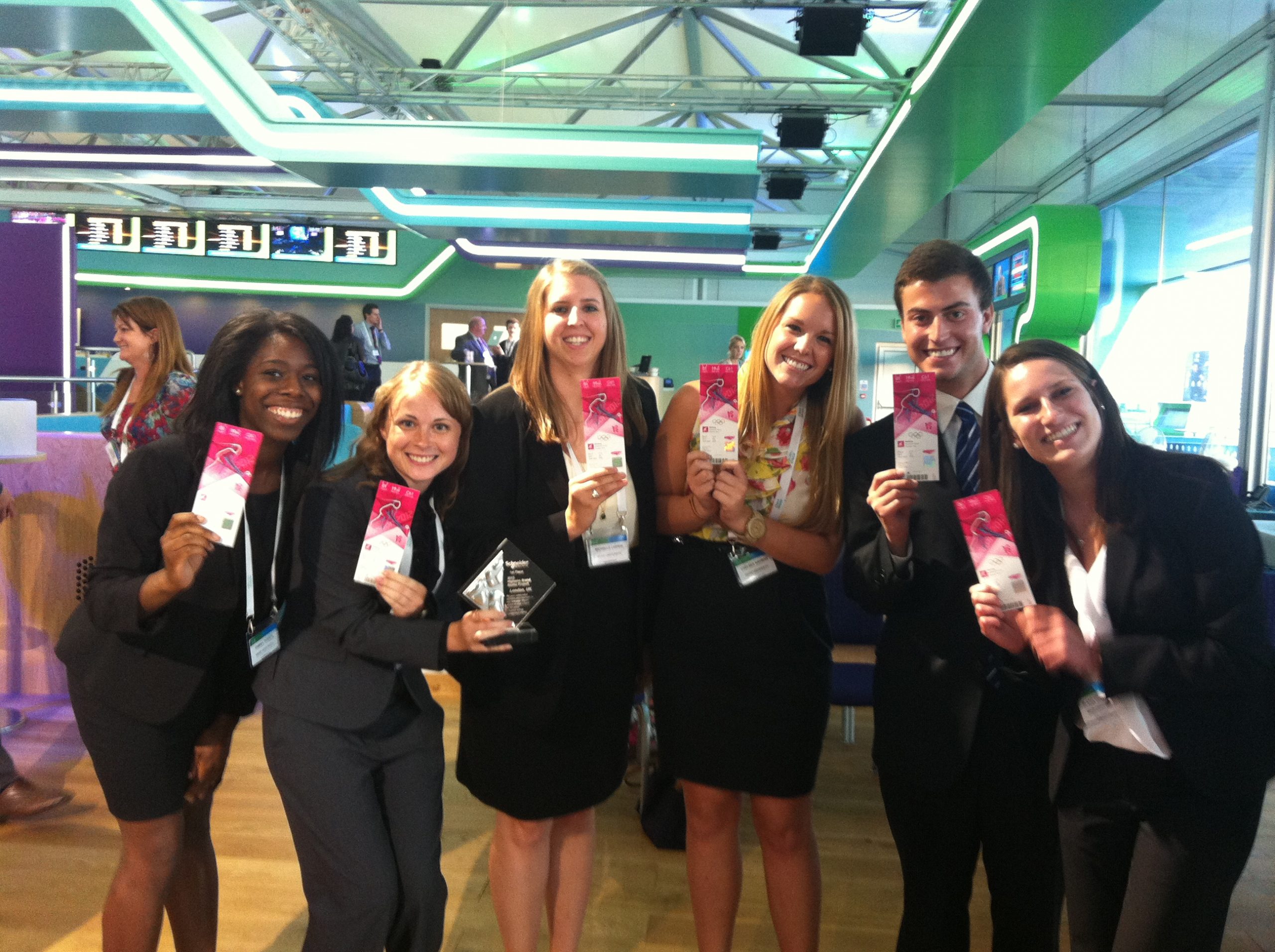 In late June, Highwire Branding Studio students met in London, then headed over to Paris to meet with members of the Schneider Electric team, learning about the products and services their company brings to new energy management. Schneider Electric, a Fortune 500 company, began life the mid 1800s in steel manufacturing, moving into electricity and automation management late in the 19th century. Over the last 100 years, this global company has acquired and managed multiple power management and component companies, including Square D and APC. Most brands housed under the Schneider Electric umbrella have established their own equity, leaving the parent company somewhat in the shadows as a result. But now, they wish to change this.
During the initial meeting with students in Paris, Aaron Davis, CMO and Executive Vice President of Global Marketing, along with other members of the Schneider Electric marketing team, presented their take on what this company is and can be. In the end, Mr. Davis closed the discussion with a project charge challenging three teams of marketing and graphic design students to develop ideas on how to brand Schneider Electric in a manner that reaches and has relevance for Millennial target audiences of United Kingdom and the United States. In their work, students were to consider how Schneider Electric's branding strategy would be organized, which specific segments of the Millennial audience should be approached, what the overall branding message should be, and what these ideas might look like. The ultimate challenge was to brand Schneider Electric as the leading provider of energy management systems—to help the consumer think of SE first when thinking of energy management products.
Led by Associate Professor of Marketing Dr. Michael McCarthy and Visiting Assistant Professor of Graphic Design Samantha Perkins, throughout the month of July, and despite the distractions of the London 2012 Summer Olympic Games and festivities, all three student groups worked diligently at Regents College, developing different ideas on how to meet the charge. Ideas ranged in complexity from developing new user-centered apps that allowed the audience to track their energy usage, to more grass-roots methods of reaching young Millennial families and communities through the sponsorship of elementary school fairs and product donations, to more direct guerrilla marketing tactics designed to bring "effortless energy management" to mind.
On August 1st, the student teams presented their final branding ideas to Schneider representatives at Regents College, then met them later that evening at the Cisco House overlooking Olympic Park for a tour of the facilities while they awaited the announcement of the winning project.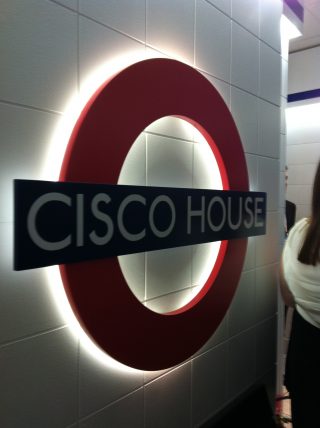 In the end, after a difficult series of question and answer sessions followed by hours of deliberation, the panel of Schneider Electric judges selected Team C's solution of "effortless energy management" as the project with the most potential to reach the desired audience. Tactics presented by the team included branded environments, "making life effortless" guerrilla tactics, such as the installation of a slide near an elevator or an "effortless week" social media contest, and the creation of a Schneider House to tour Home and Garden conventions throughout the US and UK.
For their efforts, the winning team members were treated to tickets to an Olympic event, as well as awarded a trophy from Schneider, which was donated by the team to the Highwire offices.
Congratulations to Team C, and fantastic work to all students.
Pip pip and cheeri-o.