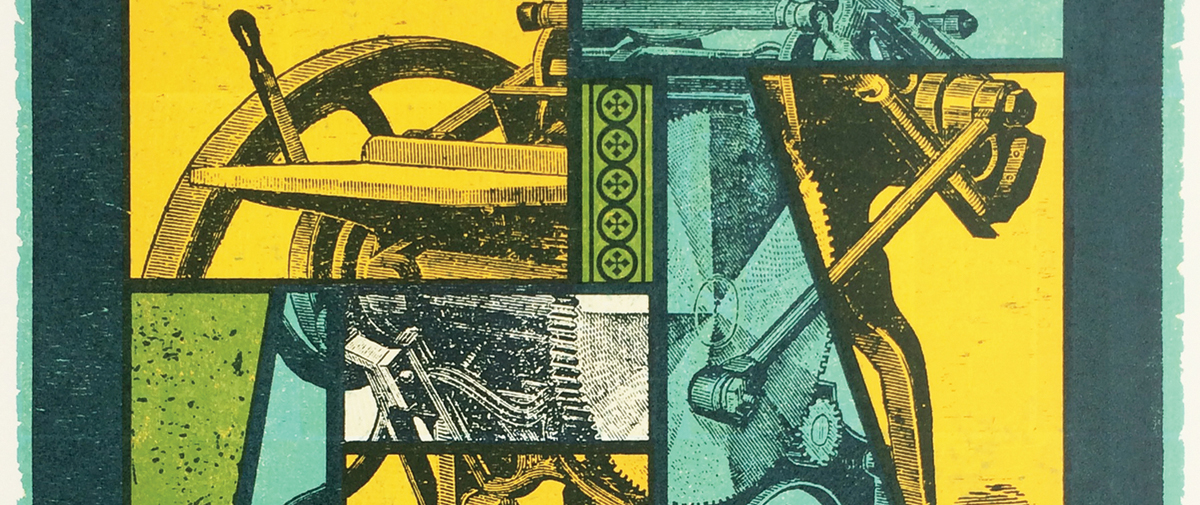 DMOH professor Erin Beckloff's documentary film Pressing On: The Letterpress Film will have its world premiere at the Country Music Hall of Fame and Museum's CMA Theatre hosted by Hatch Show Print in front of a sold-out 685 person audience on May 27, 2017.
http://hatchshowprint.com/visit/pressing-on
Pressing On: A Celebratory Exhibition featuring the work from over 50 letterpress artists will be at Hatch Show Print's Haley Gallery from May 27 – June 25, 2017. The exhibition showcases more than 140 individual works of art, many from artists who took part in the documentary. Works range from diminutive prints to large scale pieces on paper, as well as artisan books.
Beckloff is co-director, writer, and producer of the film.