Highwire Brand Studio Focuses on Healthy Mom
Spring Semester 2013, Highwire Brand Studio had the opportunity to work with a recently acquired P&G brand, New Chapter. Brattleboro, Vermont based New Chapter produces premium whole-food, organic supplements; the acquisition brought P&G into the vitamin and supplement market. Kyle Gardner, CEO of New Chapter, is a Miami University alumnus who participated in Laws, Hall & Associates (predecessor to Highwire) as a Marketing undergraduate.
Early in the semester, Gardner along with Myron Lyskanycz, Chief Marketing Officer, came to Oxford to present the way New Chapter crafted its brandprint. "At New Chapter, we believe in doing the right thing for the earth and for everyone on it. We always have. Our commitment is not an "initiative", it's simply a part of who we are. And it's been a part of us, as a company, since we began."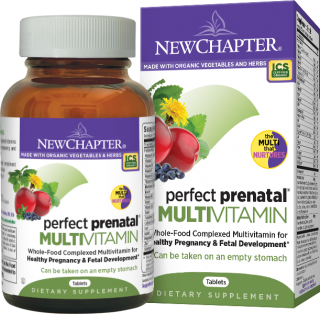 They closed the discussion with a project charge challenging three teams of multidisciplinary students to act as the Brand Manager for New Chapter's Perfect Prenatal® Multivitamins for 2014/15 focusing on the "Baby Makers" target (i.e., women intending to become pregnant, just discovered that they are pregnant, or recently had a baby and are still nursing), increasing brand awareness, generating trial, and assuring full-term repeat purchase and continued usage into the neonatal phase. Students were to consider how the Perfect Prenatal brand strategy would deliver unique and compelling differentiation.
Dr. Michael McCarthy, Associate Professor of Marketing, and Erin Beckloff, Instructor of Graphic Design, guided the three teams through the market research, development of the brand message, creation and refinement of the creative brief, execution of the creative tactics and production of the final presentation.
Each team worked to provide the Key Deliverables requested by New Chapter:
Develop an integrated Perfect Prenatal campaign including messaging, in-store merchandising, social media, PR and advertising components.
Prioritize investment spending across areas of greatest perceived ROI
Identify key partnership programs that the brand should leverage for accelerated growth (e.g., media properties, qualified endorsers, retail chains, bloggers, medical practitioners, etc.).
Explore leveraging opportunities with related Procter & Gamble-owned brands reaching the same user (e.g., Pampers, Clearblue, etc.).
Illustrate how the Perfect Prenatal purchaser will be maintained and migrated to the broader New Chapter supplement portfolio post-pregnancy.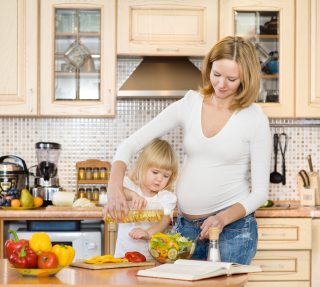 Team A: Connected with their target market because they are consuming whole & organic foods; living active lifestyles; and participating in a holistic approach to health & wellness
Team B: Key strategy: highlighted the organic, whole food vitamin supplements; not another synthetic product to feed their baby; built an association to the name Perfect Prenatal; wanted the target to take this for their perfect pregnancy, for their perfect baby.
Team C: Focused on whole food because it's the most prevalent point of difference, resonates well within target market, and is an overlying theme between New Chapter products
Highwire teams presented to a panel of client judges including: Gardner; Lyskanycz; Megan Magnuson, CMK Manager for New Chapter; Bob Lierle, New Chapter VP of Marketing; and Todd Spenceman, NC Creative Director. Tactics presented included a mom-focused website; partnerships with mommy-bloggers; iPhone applications; as well as traditional print advertising. Teams recommended and created in-store cooking classes at Whole Foods; social media campaigns; philanthropic events; in-store visual merchandising systems and contests. The following day, each team spent time with the client in an intense Q&A session giving the folks from New Chapter a chance to dig deeper into the planning, research and integration behind each teams brand strategy.
Excellent work was produced by all the marketing, graphic design, psychology, mass communication, finance, and architecture majors who participated in Highwire Spring 2013, particularly by the client selected New Chapter campaign winner, Team C. Congrats!