Alumni
Workshop with Design Professionals at Interbrand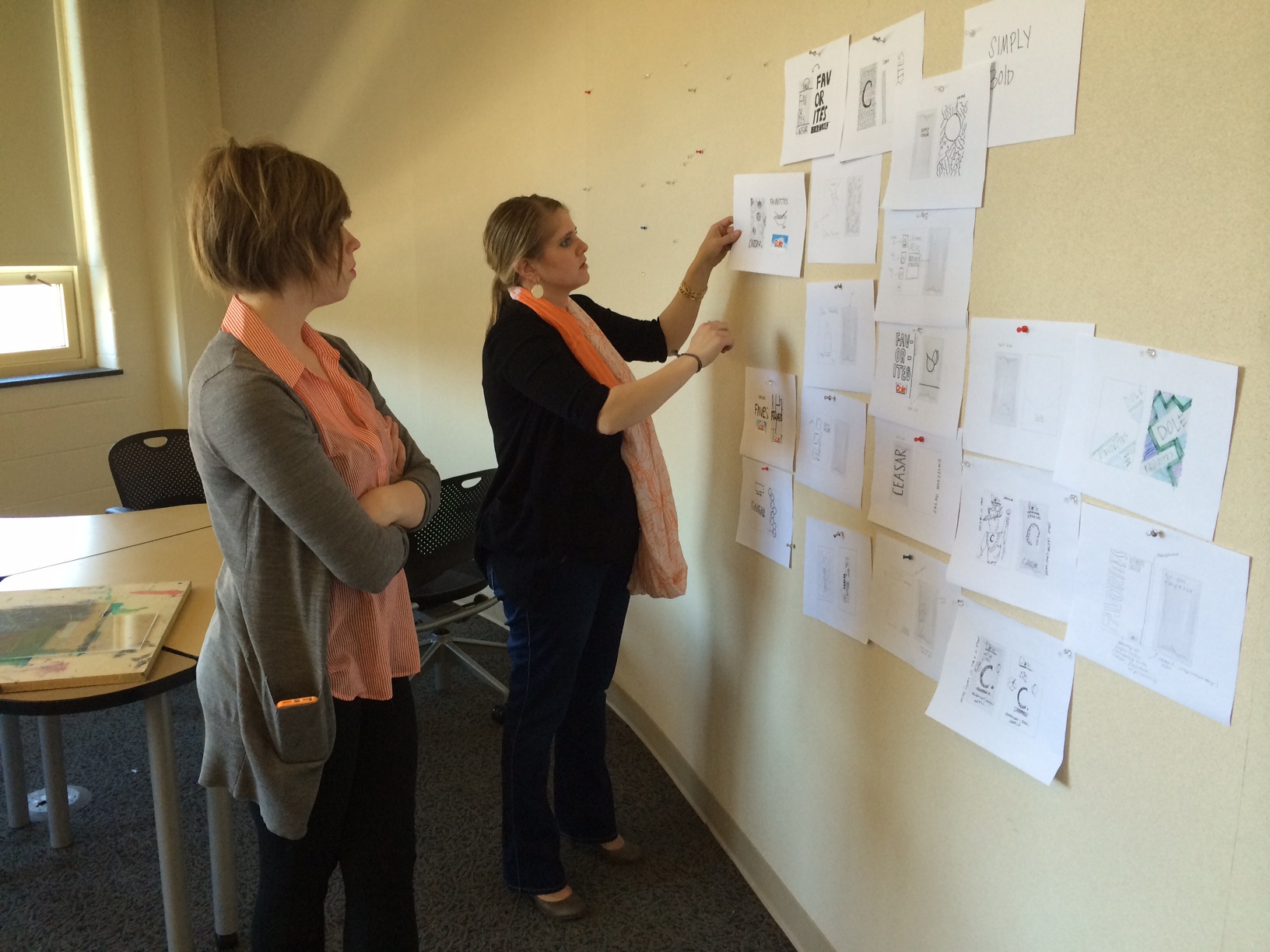 During the spring semester, Peg Faimon and her ART 352 Identity Systems students worked for four weeks with Interbrand Cincinnati. Interbrand is an internationally-known branding/packaging firm that has offices throughout the world. Their Cincinnati headquarters has a number of Miami design program alums, and for years we have been collaborating with them in various ways through project work and portfolio reviews.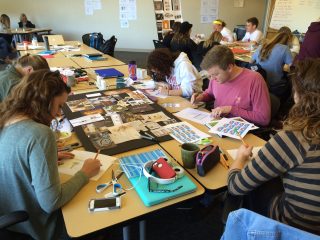 This spring the juniors worked on a project for the Dole® brand, one of Interbrand's clients. The workshop focused on creating a brand extension in the salad dressing category. The project brief described the objectives as developing a packaging system in a convenient format that would appeal to consumers where the respective households have multiple favorite salad dressings. The new product will be merchandised in the refrigerated salad dressing section of the grocery store.
The students worked off four different brand concepts: Creatively Culinary, Simply Bold, Handcrafted, and Gourmet. For each of these "design territories" teams of students created "mood boards" to describe that style and to inspire their designs. Working with the current Dole brand architecture, the students developed a sub-brand for "Favorites" and packaging for two flavors – Caesar and the Vinaigrette varieties.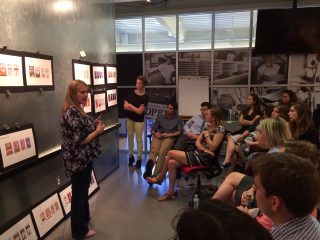 After having met weekly with representatives from Interbrand, for the final examination, the students presented their final designs at the corporate office in Cincinnati. The work was critiqued and then the best designs in each of the four concept categories were selected and discussed.
In December, the same group of students will return to Interbrand for formal reviews of their senior portfolios.
We want to thank everyone at Interbrand for all their time, energy, and inspiration during this project, especially two Miami alums who worked with us so closely, Stephanie Rotar and Jennifer Talbot.