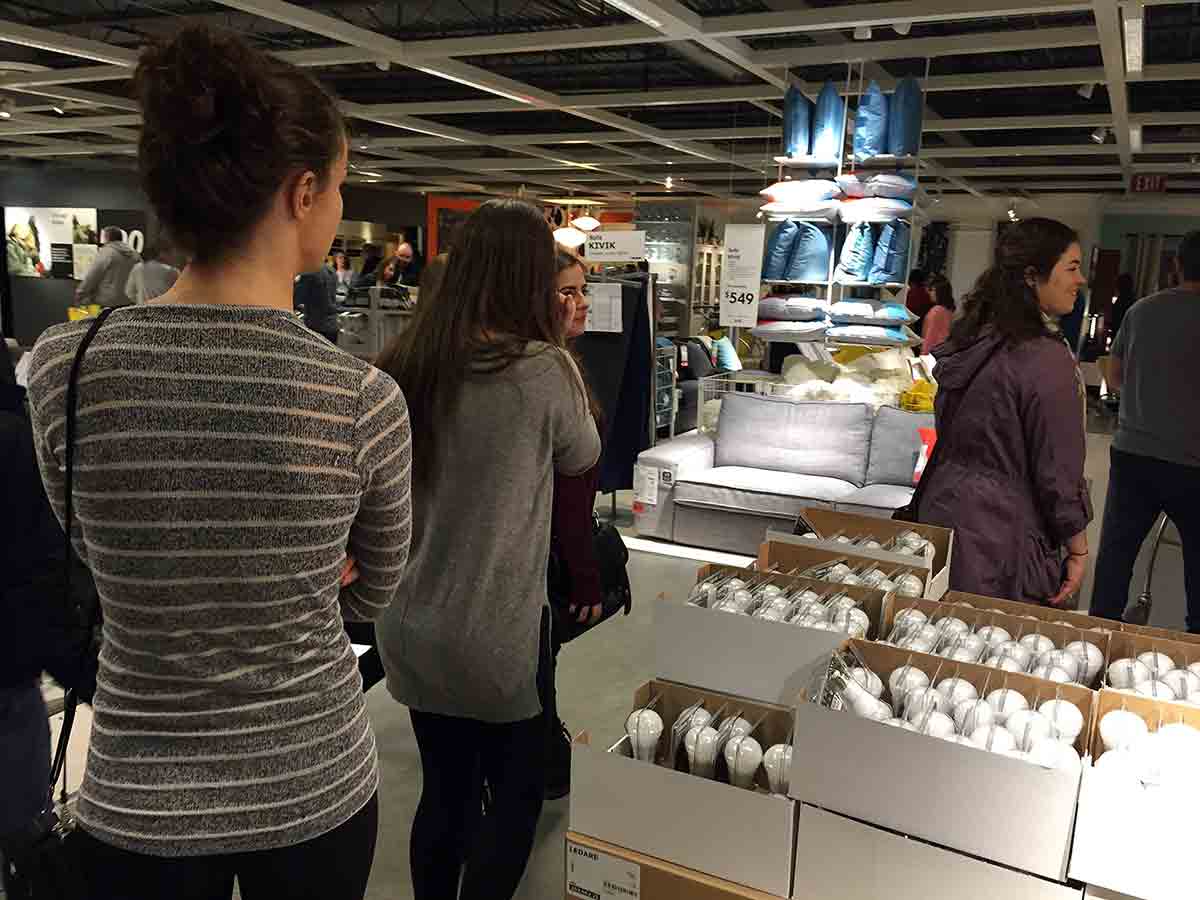 What if you thought of a physical store as if it were a website? How would the interface of a store translate to a website interface? How could shopper behavior compare to user behavior when clicking through the pages of a site versus perusing the aisles?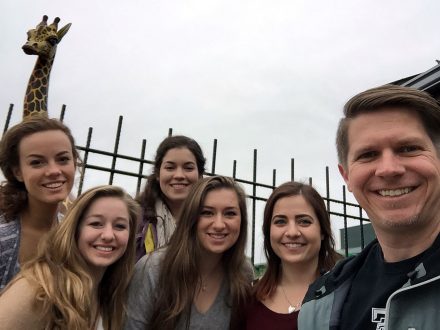 On March 14, 2015, a few students from my Fundamentals of Interaction Design course joined me for UX In The Wild: Shopping User Experience, a half-day trip to two Cincinnati area stores to view them as if they were websites. We spent an hour and a half at Jungle Jim's International Market and IKEA viewing the spaces, wayfinding, signage, and other design decisions and compared them to website user interfaces. At the end of the day I had lunch with students (at IKEA) and we discussed our observations.
The result was thinking on how spaces (and websites) can direct user behavior. Stores and websites can be fun, crazy, exploratory experiences (Jungle Jim's) or they can be rigid, efficient, clear experiences (IKEA). But there's no right or wrong answer when it comes to design—as long as it supports the desired outcome for the people who are using the store/site. It was a great day where interior design, architecture, experience design, graphic design and interaction design all converged with exotic produce and thoughtfully designed sofas.