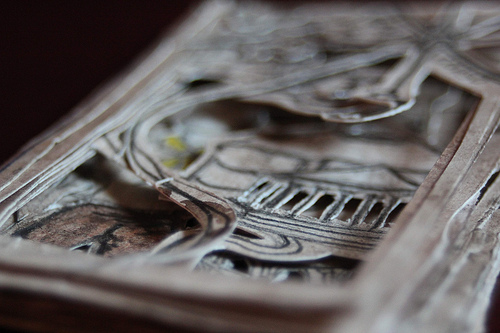 Over the course of a four week summer studio, students from graphic design, art, architecture and interior design tour the country of Italy, documenting space, place and the culture of design. A primary goal of the studio is to ask questions about how one discovers an unfamiliar place, how this makes a visitor reconsider themselves, and how can this be captured and propogated with contemporary media. Students use popular mobile media and millenia-old drawing tools to ask questions and pose solutions.
This studio is a recurring event, happening every other year, and is collaboratively taught by architecture and graphic design instructors. This year (2011), Samantha Perkins of the graphic design program, and John Humphries of the architecture and interior design department, led 17 students through six cities. Students explored themes of navigation and orientation as they learned about urban design and communication in varying types of cities. From the layered density of Rome to the hillside simplicity of Varenna, students spent their days looking, analyzing and mapping just what defines space and place.
The 2011 Mobile Italy students take a well-deserved drawing break inside Teatro Olympico. Prof. John Humphries (orange scarf, upper right) provides insight to how to capture the space diagrammatically.
Personal maps of Orvietto and Rome, by Katie Schmidt
These hand-cut maps show how Katie experienced the cities as a series of landmark locations, linked together by shadows cast upon each other.
Personal Map Verona, by Emma Cooper
Emma's solution to the mapping project involved loading google maps onto her laptop and plotting which sites were visited each day. Dots for each day would be connected, forming a shape, and then colored. Darker shades indicate an earlier day in the city, lighter shades mean those points were visited later in the stay.