Hiring Qualified Adjuncts for our BFA
We are hiring two adjunct faculty for Spring 2019 to teach in our BFA in Communication Design.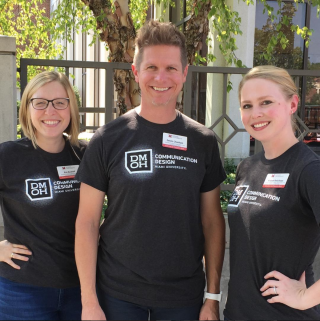 These positions involve teaching courses Business of Design or Design for Use from January 28–May 17, 2019. If you are as excited as we are about creating a meaningful environment for learning design, we invite you to apply.
Submit a Resume and Portfolio (PDF or website) to Erin Beckloff email erin.beckloff@MiamiOH.edu by Monday, October 22, 2018.
Business of Design
ART353 · Lecture format
An introduction to basic business issues relevant for graphic designers in today's competitive marketplace, including the development of strategic marketing skills, finances and budgeting, the creation of client contracts, basic production knowledge, and other business management issues. Required for BFA in Communication Design juniors and open to Comm Design Minors.
Preferred qualifications:
Agency or in-house and freelance/consultancy experience. Ability to guide students through "real world" tasks such as billing, how business works, the day-to-day of being a professional designer in a range of specializations and structures of the industry.
Business of Design: Tuesday/Thursday 2:50–4:15pm OR Wednesday 6:00–8:10pm
Design for Use
ART354 · Studio format
Explores how design decisions impact access for people of diverse abilities and cultures. Applies people-driven design approaches for problem definition, outcome development, and design outcome production. Special attention paid to usability, access, and how design can delight audiences while meeting their unique needs. Involves collaborative and individual project work to simulate human-centered approaches within professional design practice.
Preferred qualifications:
Professional and/or teaching experience in User Experience and digital prototyping.
Design for Use: Tuesday/Thursday 6:00–8:45pm